When You Return

Getting Academic Credit
If you are attending a non-UGA StudyAway Program or UGA Exchange Program, the Transfer Credit Approval Form (TCAF) serves as your pre-approval for transfer credit brought in from your study away experience.

Program Evaluation
The program evaluation is required by all students returning from studying away. It will be deployed to your StudyAway Portal application once you have returned from your program.

Scholarship Responsibilities
Each scholarship comes with a specific set of responsibilities that may require student involvement both during and after the program has been completed. Become acquainted with the responsibilities before accepting any scholarship.
Market Your Experience
With increasing internationalization in the professional world, having international experience will help you stand out in the work force. Market yourself by including your experiences abroad on your resume, cover letter, CV, etc.
Staying International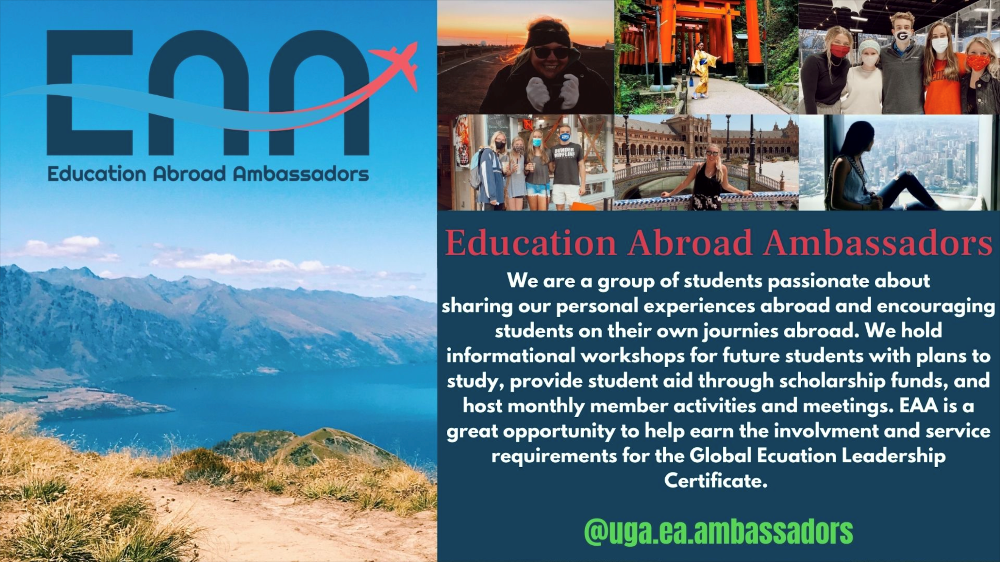 Your international experience does not end on your plane ride home. Stay involved with StudyAway by participating in Education Abroad Ambassadors, a student organization at UGA. For returned study away students looking for a fun and beneficial way to share about their experiences studying away, this is the ideal leadership opportunity. Being an Education Abroad Ambassador aids students in receiving their Global Education & Leadership Certificate through Involvement and Volunteerism at the University of Georgia. If you are interested in joining EAA, please email uga.ea.ambassadors@gmail.com. If you are interested in learning more about EAA please visit our website at ambassadors.uga.edu or our instagram (@uga.ea.abassadors).